The Centurion Way is a 5.5 mile (9km) path that runs between Chichester, Lavant and West Dean using the dismantled Chichester to Midhurst Railway, which closed in 1991.
The name, Centurion Way, was suggested by a local schoolboy and is based on the fact that the path crosses the course of a Roman road.
It is a shared use path suitable for walkers, cyclists, families with buggies/pushchairs and wheelchair users. It has been developed in phases and currently runs from Chichester to West Dean.
The South Downs Trust is supporting work to extend the route from West Dean Tunnel, up to Cocking. The focus of the first part of this work is the area around the old Singleton station. Enabling works including tree surveys, habitat surveys, vegetation and tree clearance has already taken place. Much of the construction work is now complete as well as replanting of the sidings with local, biodiverse and disease tolerant vegetation. Funding is underway for the northern part of the route.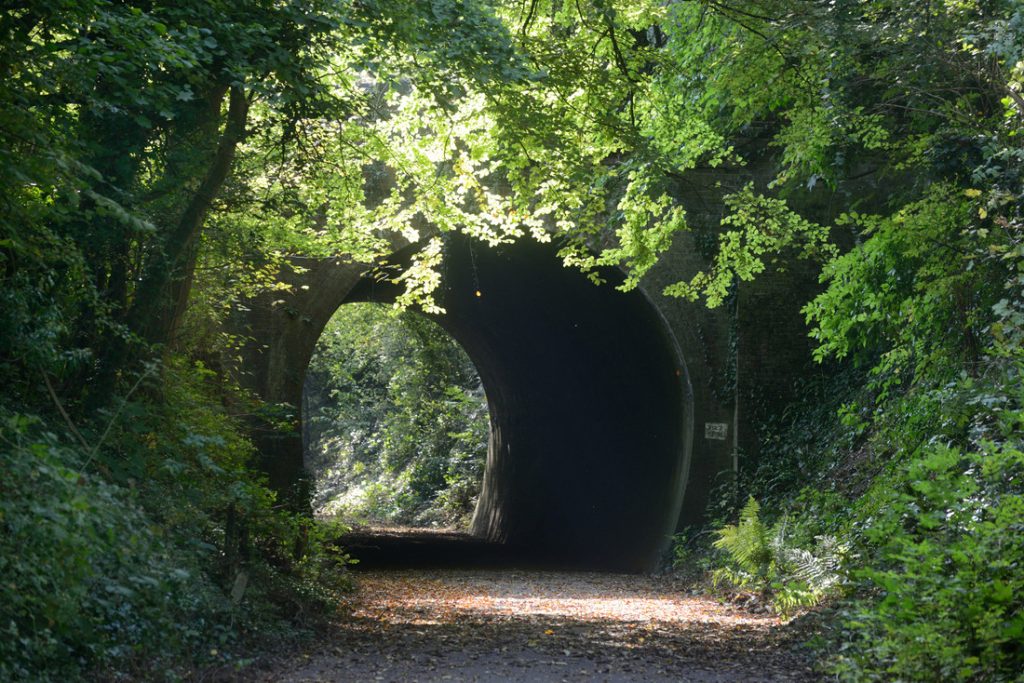 For more inspiration watch the following short film which has footage and commentary of our improvement works on the Centurion Way between West Dean Tunnel and Cocking: