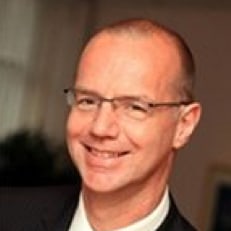 Chair of the South Downs National Park Trust
Dean Orgill is Chairman of Mayo Wynne and Baxter. Having led the litigation department and been part of the executive management team for many years, Dean became Managing Partner of Wynne Baxter Godfree in 1999. He has continuously been involved in the management of the firm at Board level, becoming Chairman in 2011.
In the wider business community Dean Chairs the Brighton and Hove Economic Partnership and sits on the Greater Brighton Economic Board, the European Structural Investment Fund committee of the Coast to Capital LEP and the committee of the Institute of Directors for Sussex (he was elected a Fellow of the IoD in 2015). For more than three years Dean was a Director of the Gatwick Diamond Initiative Limited (where he chaired the Inspire group focussing on training and skills). He was also President of Sussex Law Society for 2011/12. His monthly column can be found in the Platinum Business magazine.