Famous naturalist Gilbert White made his name as one of the great pioneers of wildlife watching, but did you know he was also an accomplished brewer? Gilbert White's Brewhouse, built in Selborne in 1765, was where Gilbert enjoyed experimenting with different brews. Fast forward two centuries and it was officially re-opened as a brewery in 2021, producing a range of bottled beers for sale at the museum.
Now visitors to the area will be able to enjoy a pint fresh from the tap as The Jubilee Tap opened its doors in January, just across the road from the brewhouse.
Thanks to a grant from the Sustainable Communities Fund, people will be able try the Gilbert White range of beers and the tavern will also stock other local beers and South Downs produce.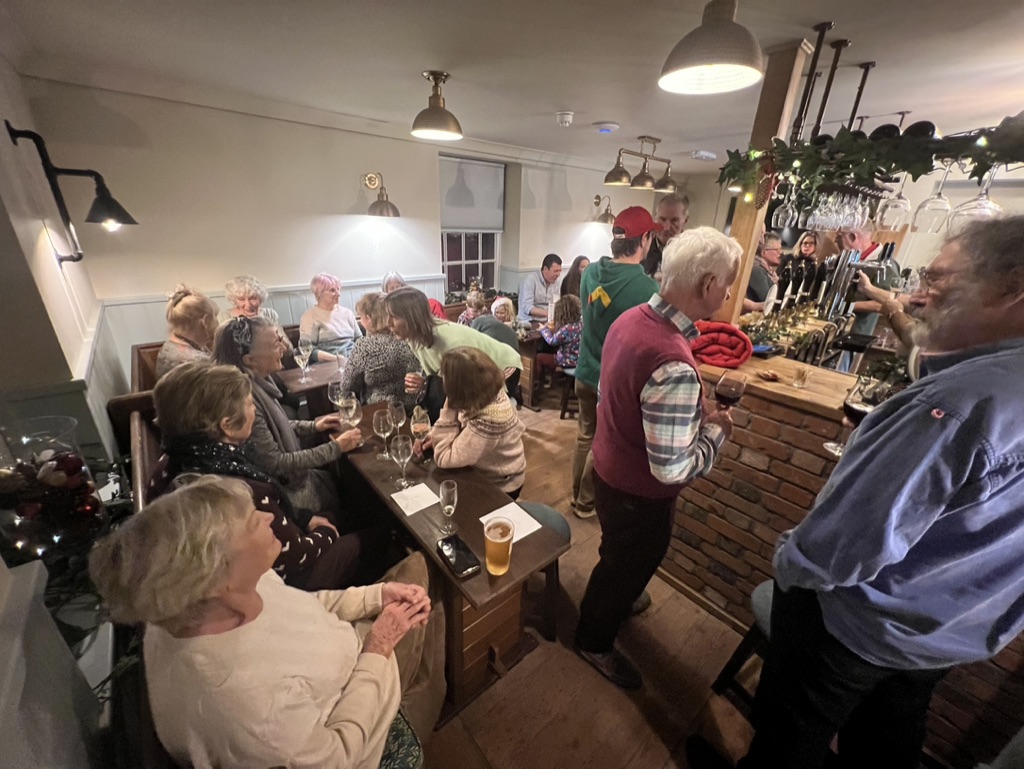 The bar was named the Jubilee Tap Room to honour the Queen's Platinum Jubilee and the royal name reflects the venue's recent history, having previously been called the Queen's pub.
The Queens, or Compasses Inn as Gilbert White would have known it in the 18th Century, has always played an important part in village life. In the 1830s it was part of the Selborne Riots, and in Gilbert White's lifetime it was owned and run by White's friend and neighbour Timothy Turner. Just like White, Turner brewed beer at home using hops and other ingredients from the local area.
With the hard work of both Gilbert White's House & Gardens and Derek Warwick Developments, the ground floor of the old Queen's pub has been redeveloped into the Tap Room.
Khalid Aziz, Chairman of Trustees at Gilbert White's, said 'We have partnered with the Queen's developer to help breathe new life into the Queens building. We want to celebrate its heritage in a way that is beneficial and sustainable for the village and to continue the local brewing tradition.'
The brewery is currently run by volunteers from the Selborne area and they help to support the running of the Tap Room, making it a welcoming space for all.
Anooshka Rawden, Cultural Heritage Lead for the National Park, added: "The South Downs has a long history of brewing and the tap room is a wonderful addition to this popular visitor destination in the National Park. There's nothing quite like a beer from the tap in the company of friends and I think people will really enjoy this new venue that's oozing with historic charm!"
Tap Room opening times: Thursday, Friday and Saturday, 5.30pm to 9pm. Last orders 8.30pm.
More information about the Sustainable Communities Fund.